Baohong watercolour paper review - can it be used for drawing?
June 3, 2020
Last time I visited my local art supply store, the lovely shop assistant Laura interrupted my excitable game-show-style shopping to suggest I try out their newest watercolour paper by Baohong.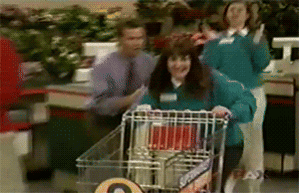 As this shiny new Baohong is being drooled over by watercolour artists, my art supply "candy land" will no longer stock one of my favourite watercolour papers :(

Not all of my dear readers are artists. If that's you, hi, and if you keep reading past this point, kudos to you! For anyone new to drawing, a common medium used by drawing artists is watercolour paper.
If you ignore the fact it says "watercolour", artists find it can be used with other mediums and with or without liquid. Similar to mum saying, "Don't sit so close to the television, you'll get square eyes!", we of course ignored her advice and found our eyes are perfectly fine (maybe just a little squinty).
I'm always up for trying something new, and given I'll buy anything that smells remotely like stationery, I thought why not give this stuff a go. What's the worst that could happen? I waste 3 weeks of my life and speed up the onset of arthritis in my hands creating some colourful kitty litter?
Well I've come out the other side and I'm pleased to report success!
If you're a drawing artist wondering whether or not to give Baohong paper a try, here are my thoughts.*
SPECIFICATIONS
Brand: Master's Choice Baohong Watercolour paper
Texture: Smooth, hot pressed
Weight: 300gsm
Size: 560 x 760mm - single sheet (not the block)
Colour: White
Claims: 100% cotton, acid free etc
Price: $9.95 AUD
MY
SUBJECT
My review is based on my colour pencil piece, 'Still remains - Ancient ruins of Ephesus', which took approximately 3 weeks to complete.
My scoring (1 = low, 5 = high) is based on my preferred techniques and experience with paper of similar specifications (I use Fabriano, Art Spectrum, Arches, Canson brands). As a review comparison, I refer to Fabriano Artistico, hot pressed, extra white, 300gsm as it is my most used and is popular among drawing artists.
BRAND
Score: 2/5
I'll cut the suspense and tell you this aspect was the biggest let down of the whole experience. I like to know more about the quality of my supplies, and whether there has been sufficient testing to prove the claims.
It is hard to find information about the brand online. I gathered the paper was made in China based on a YouTube video about the paper mill (link here). I will say the joy of the video comes from thought provoking translations like, "There's no need to have a poem written on the paper, but gifting them to devoted Buddhist."
I'm glad everything turned out ok with my piece because I didn't write a poem on it, and I hadn't set out with intention of gifting it to any Buddhists, devoted or not.
Apparently, this Baohong watercolour paper is new and has been exclusively created for the Australian market. Created by Baohong in its usual factory, it is distributed by Neef Australian Art Supplies. It caters to preferences of Australian artists (I'm not sure what those needs are. Perhaps paper that easily absorbs spilt beer?) Word is, around mid 2020 this paper will be distributed more widely throughout Australia.
If you wish to purchase this paper (it also comes in other textures and weight), it is currently available at exclusive stores around the country. I purchased mine at Musgrave Art, Gold Coast Queensland.
TEXTURE
Score: 3.5/5
When touching the paper with my soft, office worker hands, there was no discernible difference between the texture of this paper and Fabriano. It is worth noting, I used the "wrong" side of the paper i.e. the Baohong watermark is in reverse on my piece.

It is smooth as claimed, however in practice there was more tooth/texture when laying down colour. This helped build colour saturation quickly, and given my subject included rough stones and marble columns, the texture worked in my favour.

The video referenced earlier, mentioned "evenly distributed fibre". I think this is a fitting claim. I covered my entire piece with colour and didn't get any nasty surprises like you do with some paper i.e. there were no uneven grain patterns or scratches in the paper you would need to fight to fill.
WEIGHT

/

SIZE




Score: N/A

I went with the single sheet which measured 560 x 760mm. I'll save my rant about paper sheet sizes for another day and just say the paper measured the advertised size and weight. I didn't score this specification as it won't add value to the overall review.

Besides, no one likes having their weight and size analysed!
COLOUR
Score: 4/5
Baohong is comparable to other paper on the market claiming to be white.
In reality, most "white" paper has more of an off-white colour but is only discernible when placed against something whiter. A bit like when you think you have to a killer summer tan, then you stand next to someone darker.
This is one reason I began using "extra white" papers, but it just comes down to personal preference and will not affect your work.
CLAIMS
Score: N/A
I'm unable to provide an opinion on the claims of "100% cotton" and "acid free" as I have not tested it and cannot find much information about the product or brand history.
I also haven't had a chance to test suitability as a gift for devoted Buddhists.
PRICE
Score: 5/5
Baohong costs less than paper I currently have access to. For example, the prices I pay in Australia:
Arches: $15.50
Fabriano: $11.50
Baohong: $9.95
I think Baohong is great quality at a great price, particularly for heavyweight paper.
TECHNIQUES


Taping
Score: 5/5
I used low tack tape to maintain clean edges and found the tape adhered/removed very easily. I was actually pleasantly surprised given the same tape had been starting to rip and change the texture on my newer sheets of Fabriano.
Tape removal did not create any texture changes. Also, for the small amount of odourless mineral spirits I used, I didn't experience any bleeding or warping.
Layering

Score: 4/5
As mentioned previously, the Baohong didn't feel as smooth when layering. I needed to apply a few layers before the white grainy texture disappeared. On the other hand, one advantage of the extra tooth was its ability to quickly build vibrant colour saturation. I think this piece took far less layers to complete than my piece 'I want to speak to the manager' which was completed on Fabriano.
I had no problem using a combination of pencils, and aside from the Lyra, I found you could use them in any order when layering.
I kept my pencil sharp to help remove the white grainy texture of the paper. In turn, I burnt through my pencils slightly quicker than I do with Fabriano.
Prismacolor Col-Erase: This is my go-to pencil for initial outlines. As is typical of this pencil it worked well and erased completely.
Faber-Castell Polychromos: Pencils were true to colour. As always, Polychromos worked brilliantly for fine detail. They layered nicely but I had a smoother result if I kept the pencil sharp.
Prismacolor Premier: These were a nice surprise. I usually find Polychromos more pleasurable to use, but on this paper the Prismas worked beautifully. It might have been the wax content which easily worked its way into the tooth of the paper. A slight negative was that some of the darker colours showed up the grain texture of the paper.
Lyra Rembrandt Polycolor: I really only used a few of these as a test in a small area. Being a predominantly oil-based pencil they worked smoothly. However, as is usual with these pencils, I had to press harder to get colour payoff, making them more suited to tinting and burnishing, rather than any sort of colour saturation. For my style, I'm not sure that I would use just these to complete a piece on Baohong.
Blending
Score: 4.5/5
My preferred method for blending colour pencil is layering and then burnishing. Burnishing being the pushing and shoving of colour into the empty white grooves of the paper whilst screaming at the top of my lungs, "BE GONE VILE BEAST!"
I don't burnish all my pieces, but because of the slightly rougher texture, I felt I needed to burnish to remove the excess of white grain and avoid pencil dust.
I used a mix between colour pencil burnishing and colourless blender burnishing. The process was very quick and easy, but I noticed that I chewed through a lot of colourless blender during the process.
Overall I only deducted half a point because there were some areas where I wasn't able to burnish to completely remove the grainy look.
I tested one layer of odourless mineral spirits blending on the sky. The result was not as smooth as on Fabriano, but I haven't deducted points given I don't tend to reach for OMS very often and I didn't give it a thorough test.
Erasing

Score: 3/5
Using a Faber-Castell dust-free eraser and Tombow Mono Zero eraser I could erase light pencil marks and smudges easily. Anything heavy or overly layered was more difficult to erase. Here is an example of a heavy spot I could not remove.
Given I completely covered the page in colour, I wasn't overly concerned with accidental pencil marks as I knew I'd be able to hide them. If I had been aiming to leave portions of my piece blank, I think I would have had a little more difficulty erasing.

Honestly, any pencil marks I made were user error caused by my unorthodox handling of pencils. For reasons unknown even to myself, I work with about 5 gripped tightly in one hand, as though they were a delicious cinnamon bun someone was attempting to steal. Occasionally I lose my grip and cause a scratch like the one below.
As you can see, I was eventually able to hide my silliness.
Smudges

Score 3/5
Given the texture was smooth, there weren't many smudges and pencil dust compared to rougher textured paper.
Some colours did smudge more than others (e.g. dark blues) but I think this was user error. I only got the smudging at the bottom of the paper. In hindsight I think I flattened the tooth of the paper slightly where my hand had been resting, and therefore the colour didn't hold as well.
OVERALL SCORE: 4/5
SUMMARY
Baohong watercolour paper is an ideal paper for experienced drawing artists who are familiar with other papers on the market. Baohong smooth has slightly more tooth than popular smooth watercolour papers, allowing you to achieve deep colour saturation quickly, using less layers. It is ideal for completing larger drawing works quickly. The slightly rougher texture can work in your favour for drawing more textured subjects as in the example of my stones and columns. The price point is excellent.
Overall, I don't think I would rave about Baohong as the best thing since sliced bread, besides the best thing since sliced bread is obviously Nutella. But It certainly works, and I would use it again.
I'm interested to test it with a smooth subject and perhaps try the other side of the paper to determine if there is a texture difference. I am also curious how it would work with graphite as I suspect the texture would help in developing darker values.
Pros:
Depth of colour saturation

Colour builds quickly so requires less layering
Tape applies and removes with ease
Works with a variety of colour pencils (wax and oil) and is particularly nice to use with Prismacolor
Price
Cons:
Not as smooth as other smooth paper

Have to be more careful so as to not flatten tooth of the paper
The colour "white" is slightly off-white
Lack of brand information
So that is my review of the new Australian-beer-flavoured-Buddhist-gifting Baohong watercolour paper. Have you tried it? What did you think? Are you keen for me to review other products I use with complete disregard for their intended purpose?! Let me know.
If you have any questions about this product or my artwork, feel free to contact me.

x Candy
If you're new to my blog, welcome! Occasionally I write useful posts like this one aimed at artists, but most of the time I just laugh at my own jokes with posts like 'Google said I look like a man in tights' and 'The remains of Ephesus, and the missing swimsuit'.
Hopefully you'll also consider subscribing for more art product reviews!
*Disclaimer: this review is not sponsored and contains no affiliate links. I purchased this product. All opinions are solely my own and based on my experience and techniques. Always do your own research before purchasing any product.