In case you weren't aware, back in the 1950s the Pantone company (not to be confused with Pantene) crowned themselves global authority on colour. They pride themselves on colour matching and standardising colour reproduction.
Every year, Pantone announces their much anticipated 'Color of the Year'. Their decision on colour claims to inspire and influence design and marketing trends for the coming year. I mean, who doesn't love it when someone appoints themselves decision maker in other people's lives. I certainly enjoy made-up rules as an outlet for cynicism.
CHOSEN

COLOURS

:

ULTIMATE

GREY

&

ILLUMINATING

In 2021 Pantone got greedy, announcing not one, but two colours, Ultimate Grey and Illuminating yellow.
Bellybutton lint grey, curdled milk white, stubbed toe purple…coming up with paint names sounds like a dream job.
Pantone describe Ultimate Gray and Illuminating yellow as: "A marriage of color conveying a message of strength and hopefulness that is both enduring and uplifting." They're obviously brimming with hope for 2021.
Do you think a colour can represent the unpredictable twists and turns that transpire in a year? Which colour would you have chosen?
THE
REACTION
Not everyone was impressed. Here is how some reacted to the announcement.
"The grey appears to be exactly the same colour as my web browser" - Vogue

"And this makes us look forward to 2021 because?…" - Anon

"Grey matches my covid sweatpants" - courtesy of Pantone's Instagram comments
It seems many aren't in favour of the combo. But then again, Pantone have been criticised for almost all their choices. Here's a few from previous years:
Classic Blue (2020) - "Forgettable"

Living Coral (2019) - "missed the memo about coral bleaching"

Sand Dollar (2006) - "the colour of your first apartment where you weren't allowed to paint anything"
Obviously, feelings about colour are subjective, particularly if you're colour blind.
WHAT
DO
GREY
AND
YELLOW
MEAN
TO
YOU
Pantone's right about one thing. Colour has the power to inspire a story and stir our emotions. What comes to mind when you see grey and yellow?

Yellow and grey remind me of the time I marched around a construction site with a yellow safety vest and clipboard pointing at stuff.
Far from feeling "strong and hopeful" as Pantone so practically put it, I'm haunted by the image of a topless old sweaty windbag who got in my face and screamed his opinions about the "CONCRETE MONSTROSITY" I was a part of.
Attempting to avoid his tirade about how excessively long we were taking to "single-handedly destroy children's futures with this monstrosity", I nearly fell backward into open excavation. I'm sure he would view my demise as a win against the establishment, however, he would be disappointed to learn that covering my body with wet cement would only cause further project delays.
Pantone reminds me you can't hide in yellow when you're making things out of grey.
HOW

I

DO

AND

DON

'T

USE

GREY

&

YELLOW

IN

ART

I might be in the minority, but I LOVE grey. Here are some of my graphite examples: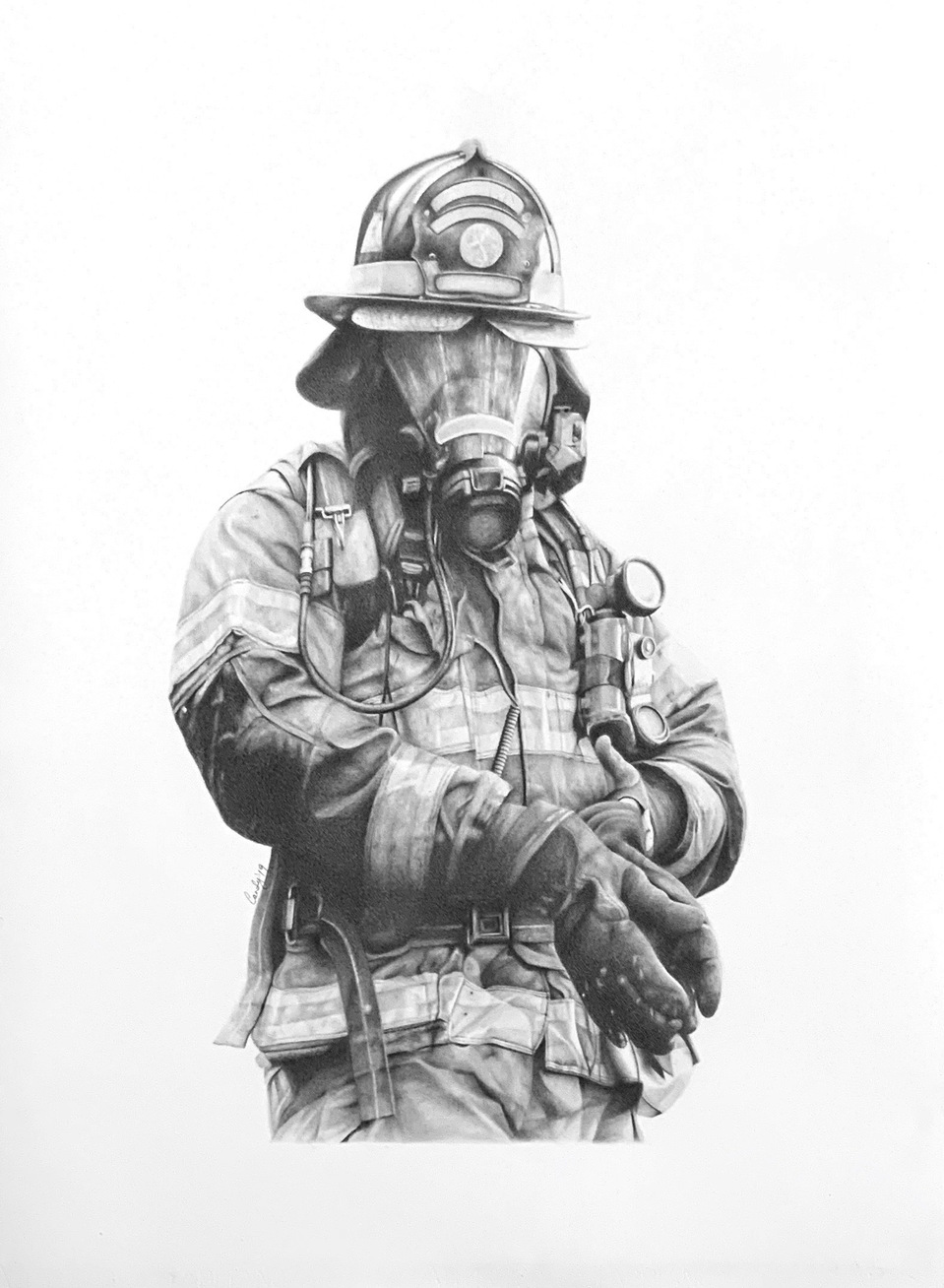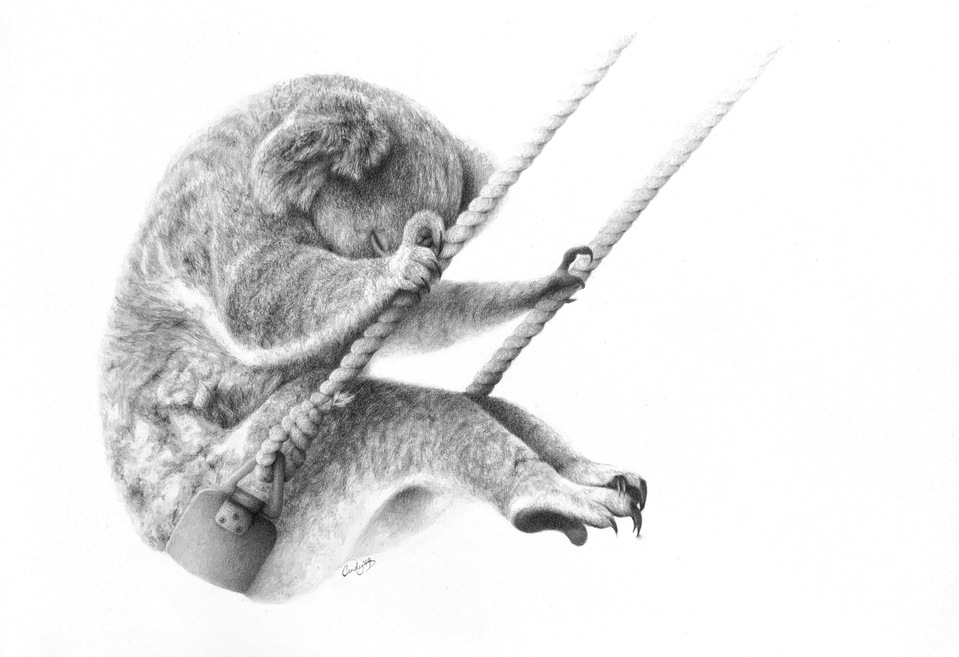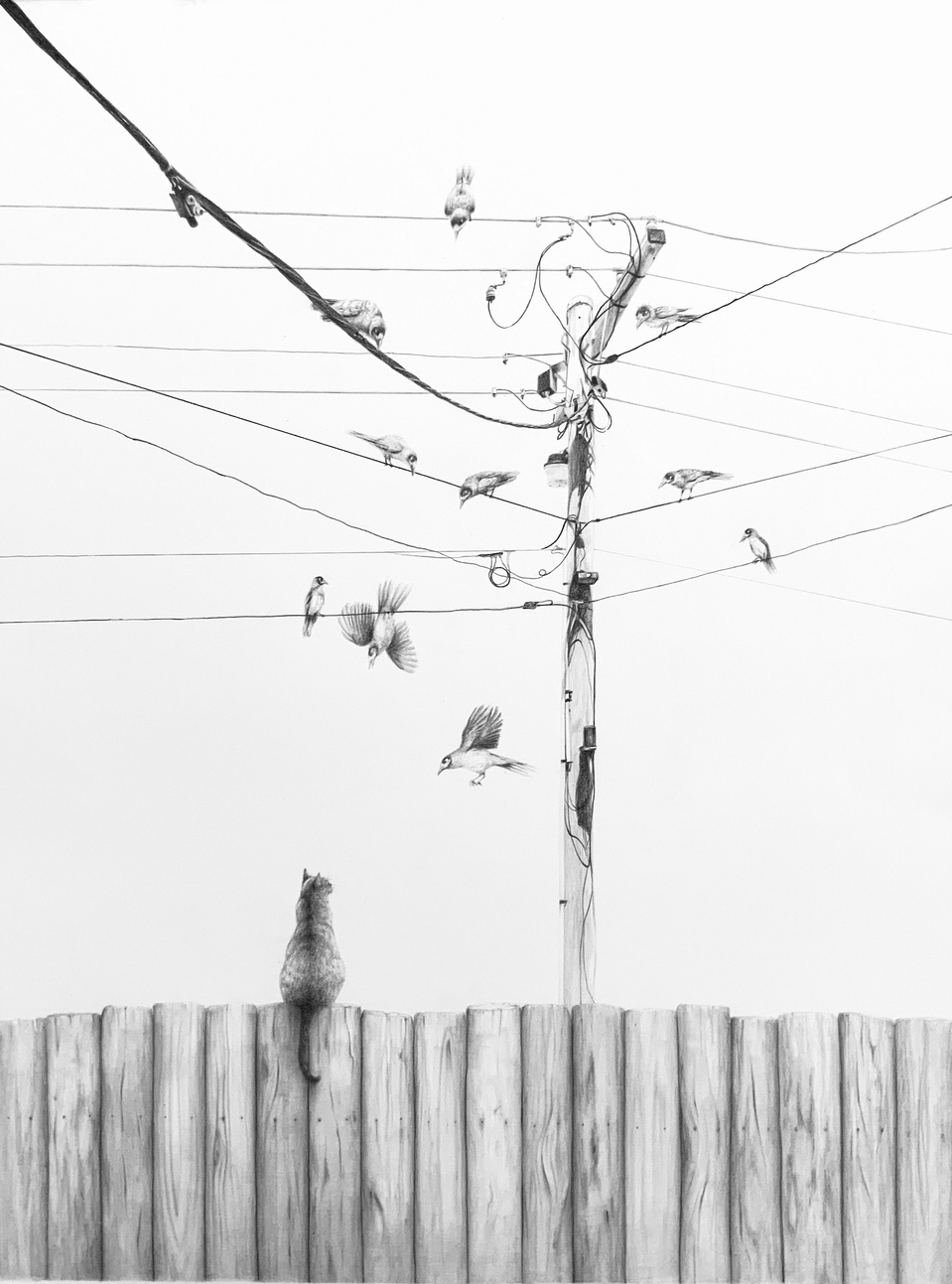 Even when working with colour pencil, just about every piece I create includes tones of grey. To my eye, grey is so deliciously nuanced.
But I rarely find myself using yellow. In my current collection, I could only find one artwork that came close to using Pantone's yellow.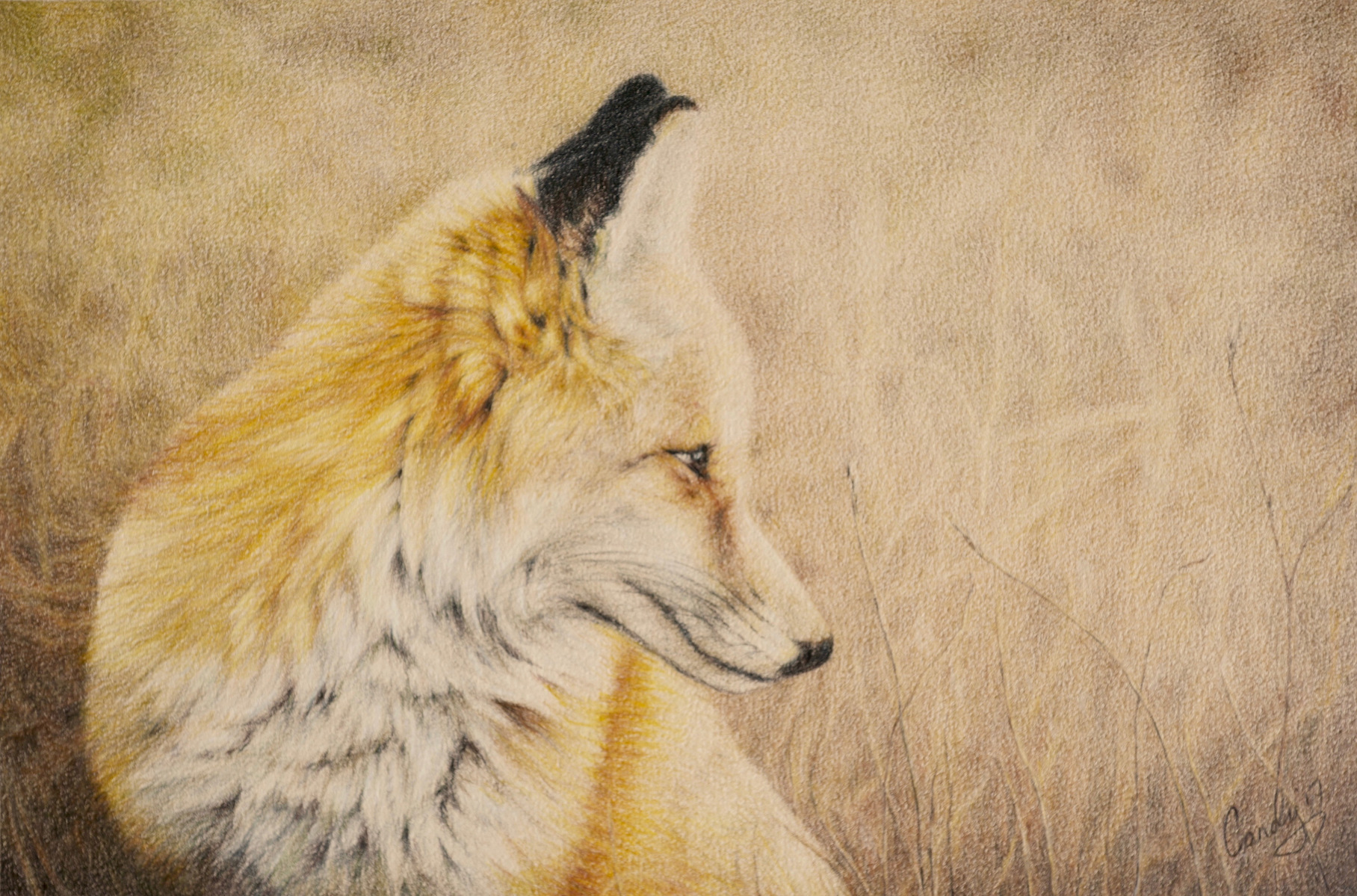 This abundance of grey and lack of yellow has caused me to reflect. Maybe the half-clothed tyrannical windbag was right. I DO live in a concrete monstrosity full of man-made materials.
The only yellow touches around me are a yellow hedge trimmer bought from a consumerist mega-store and a yellow inflatable pool duck. Do they even have yellow ducks in the wild?
The closest thing I have to naturally occurring yellow and grey is a mouldy banana.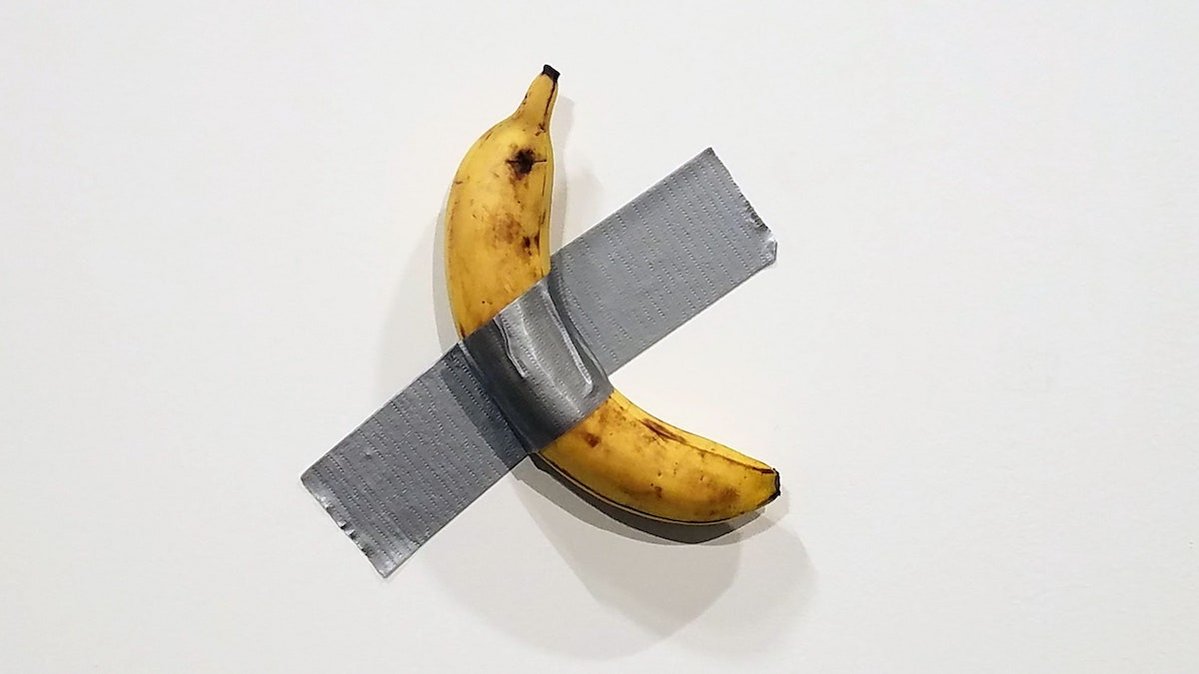 Speaking of bananas, here's an artist who nailed the Pantone colours. Yes, this is art. It's called, 'Comedian' by artist Maurizio Cattelan. No, it's not a painting. It's a real banana duct-taped to a gallery wall. He sold this "artwork" for $120,000. I suspect I'm overthinking my art somewhat.
SHOULD

WE

CARE

WHAT

PANTONE

THINKS

?

Should we care about the chosen colours? I'd say most of us feel Pantone's decision is fairly irrelevant in our lives. Interesting…but irrelevant. It seems yet another trend trying to influence us to redecorate or buy minion-yellow and space-silver clothes we don't need. But while priding myself on not following trends, it's certainly enjoyable to inject colour in our life especially if it lifts the mood. I am definitely inspired to add more yellow into my work.


If you were considering updating your interior design to reflect this year's colours, I can offer you some grey choices here - browse my collection of grey art. Or if trends aren't your thing, consider a commission. Commission artwork is a perfect way to create unique, timeless art that's always in fashion even when your clothing is not.

Or just duct-tape a mouldy banana to the wall. That oughta do it.

x Candy

DID YOU KNOW? Subscribers receive these posts straight to their inbox. They also receive other interesting anecdotes that I never publish to the internet - such as the time I was sucked into a space-time continuum at my local Yum Cha restaurant. Sadly, you've missed that one but click here so you never miss out again.