What you will get on my blog…
I started this blog as an extension of my work as an artist. As I'm the introvert, likes cats better than people type, my drawings don't always express who I am. I'm hoping this blog brings you a bit more of "me".

You'll notice looking through my online portfolio my subjects are varied, so keeping with that theme, you'll get a little of everything! Here, you are guaranteed to receive:
- my banal thoughts on art
- more about my current pieces
- a dibble dabble about my technique and inspiration
- art supply reviews here and there (don't worry, no sales pitches, just products I failed to find reviews on when I needed them…I'm looking at you 'Colourfix')
- an alarming number of photos of my omnipresent work colleague (example below and here)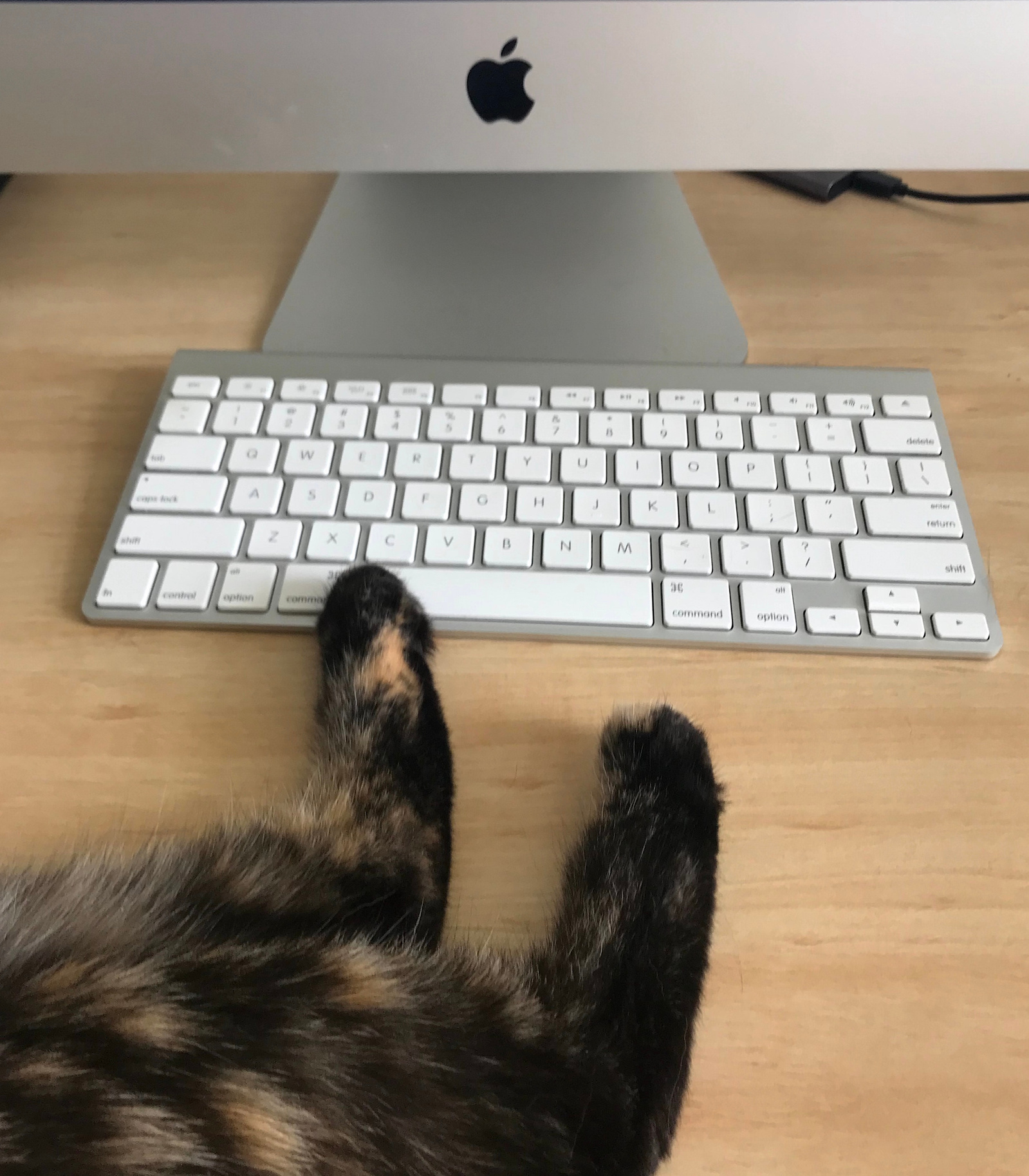 My exterior says late-30-something-and-a-half woman, but deep down I curmudgeon with the best of them. Picture if you will, a disgruntled gentleman thrusting a zimmer frame at hipster passers-by. That said, I have a passion for what I get to do as my day job and when a sweet person appreciates or buys my art, I could not be more chuffed. It really does mean the world to me.
Anyway, I hope this blog is useful or at least mildly entertaining. Or maybe you're into putting bonnets on cats and want to stick around to see what goes down…
If you'd like to know where to begin, then may I suggest checking out my post "How do you do that?"
Now, you're asking yourself, yeah but what happened in the Med? I guess that's just one story you'll have to look out for on a future post. LOL (I lie, I'm actually not laughing out loud).
x Candy
(Hi, if you're new here and thinking, "hmm this lady's crazy", feel free to subscribe to get more of the same! Subscribe)