Huzzah! Here is my latest colour pencil piece.
First, I must tell you a silly story.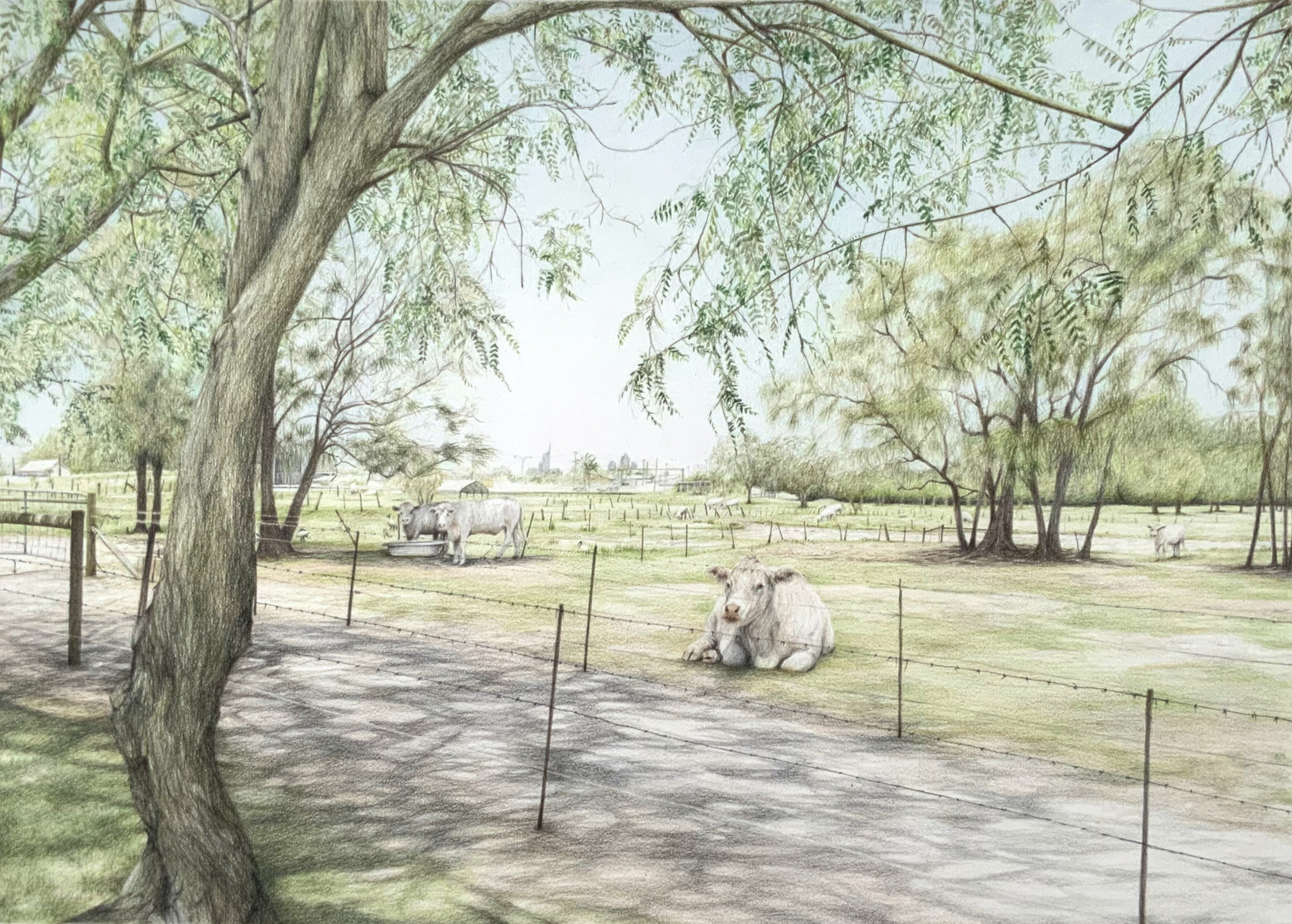 For locals on the Gold Coast you will know these cows pretty well. A random farmyard in the middle of udder suburbia (sorry). A remnant of a time gone by and a reminder that milk comes from cows. With plans for high density development on at least part of the area I couldn't resist capturing in pencil my memories of this curio!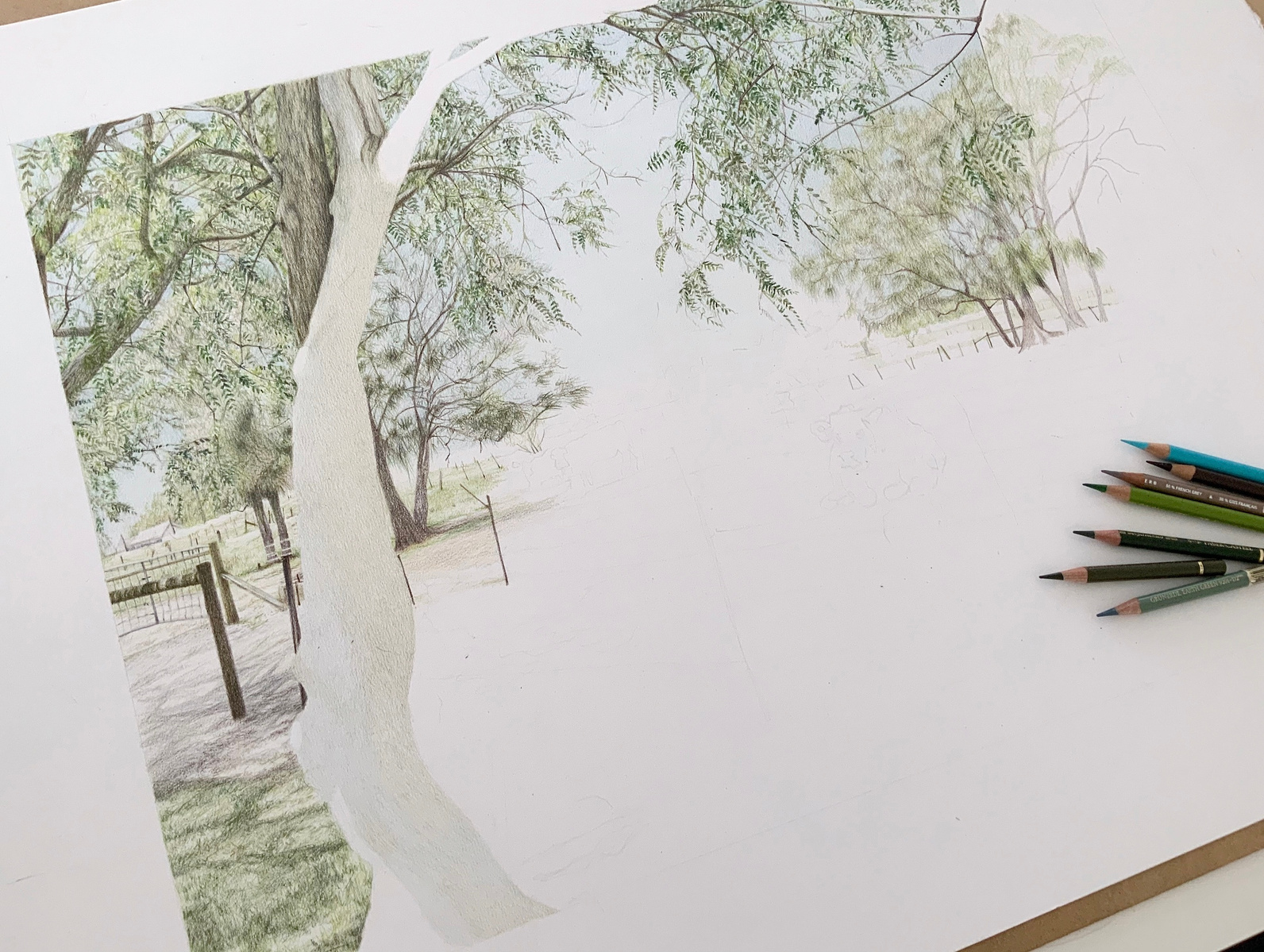 So, a few years ago, I recall driving home from my comically sad day job, you know the kind of job where you wonder who you'd disappointed in order to get to this point in life. So, there I was, nattering away to myself about the injustice of it all.
As I approached the Gooding Drive "roundabout of death", wondering whether I'd be collected in a 5 car pileup with the only hope being the rest of the week off, I looked over at the cow paddock adjacent.
Well my heart melted. Off in the distance I saw this tiny little calf skipping in the sunlight. You know the cute kind of skip they do when their legs don't quite bend at the knees so there's this sort of stiff legged gallop thing going on. It was smiling.
Needless to say, I forgot all my troubles. I have thought about that calf quite often since. It was a 'stop and smell the roses' kind of moment.
When you're having a bad day, remember to be a cow in the sunshine… and skip from the hips!
I've always wanted to draw these little babies, so my dad and I made an outing late 2019 to capture some reference photos. Most of the images I used were his because he is infinitely better at photography than I.

Although I used a smooth paper I went with a slightly rougher drawing technique and muted natural colours to capture the farmyard feel.
For more images of the final piece, or to purchase, click here. Check out my YouTube channel if you would like to see a time-lapse video of the parts of the drawing being created.

Don't forget to skip from the hips.
x Candy
(If you'd like to hear more about my newest artwork, I'd love it if you'd subscribe to my newsletter. That way we can skip from the hips together ! Subscribe)