Once again, it is sakura season in Japan. Cherry blossoms, yay! A beautiful time of year that has been celebrated for several centuries.
Regrettably this year, due to Coronavirus, it is recommended people stay home and watch previous blossomings online in the comfort of their own home with a glass of saké.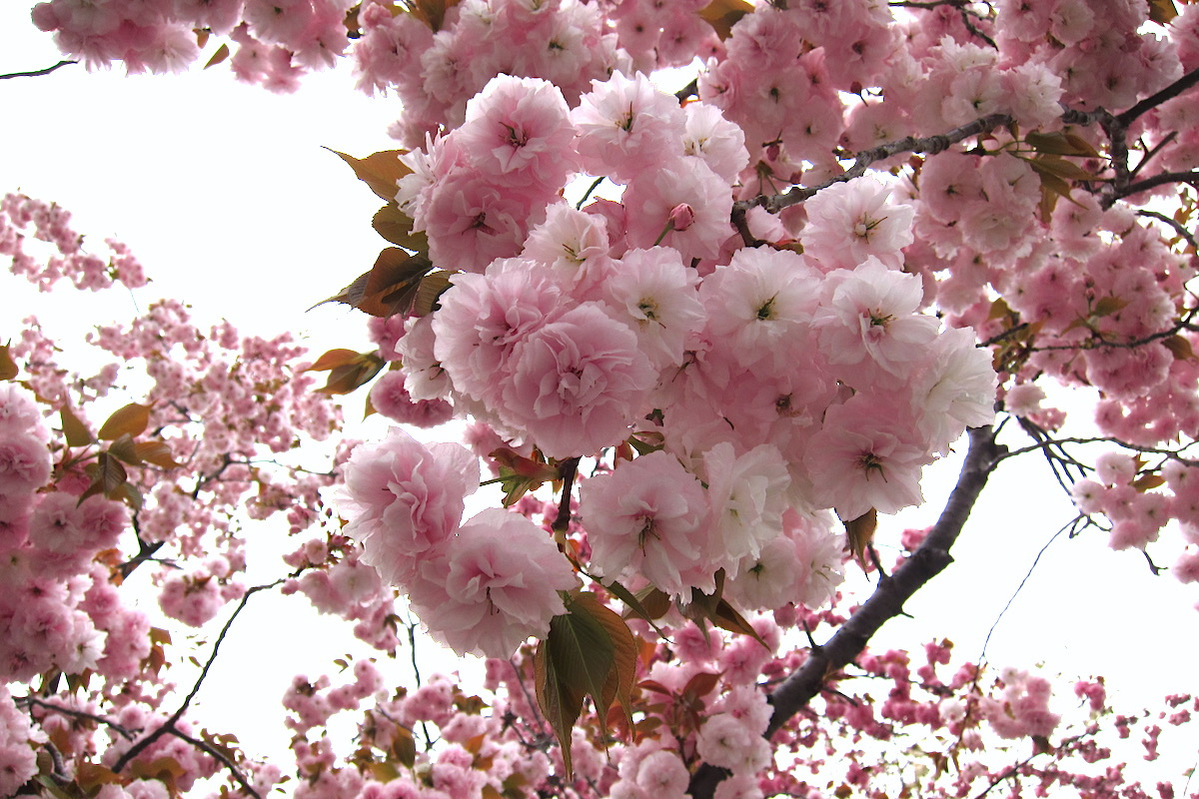 With sakura season in mind, and the announcement the Tokyo 2020 Olympics is postponed, I was reminded of 2018 and that blip of a memory we Australians call the Commonwealth Games.
With (highly erroneous) predictions of traffic gridlock on the menu, as well as heaving crowds of bum-bags, brightly coloured lanyards, and scintillating sports such as lawn bowls all perilously close to our humble abode, Mr Slager and I opted to escape town for a couple of weeks until the extroverted mayhem died down.
After much deliberation we settled on Japan: Tokyo, Takayama, Kyoto and Osaka to be precise. My elaborate scroll-length itinerary, however, didn't quite prepare us for what we would actually encounter.
I'll spare you the 5 hour epoch of blurry holiday snaps and just bring you a few of the irregular ones which only scratch the surface when it comes to eccentric Japan.
Of course, there is a plethora of other peculiarities like the owl and cat cafes, the musically high-tech douching toilets, the shops where you pay to get your ears cleaned, the single-served boiled eggs in tiny single-serve egg cartons, and the abundance of unidentifiable side dishes and desserts made with some kind of nocuous goo, otherwise known as bean curd.

Takayama
Of course, these photos and random descriptions tell you nothing about Japan or our trip, but the point wasn't to bring you a TripAdvisor top 100 recommended activities.
No, it was to focus on our inland stop at Takayama, which was the inspiration for today's artwork feature.
Takayama (meaning tall mountain) is somewhat of a traditional old town. It is known for Hida beef, saké brewing, agriculture, woodwork, pottery and many other technical crafts not seen as cool by the butterfingered youth of today.
Being a famous spot to see sakura and beautiful countryside, we excitedly signed our flabby bodies up to a Takayama-Hida bike tour with Satayoma (highly recommend).
Riding bikes was the perfect way to snap our spines back into position after sleeping on traditional ryokan futon and tatami mats, and to regain blood flow in our legs after dining at a table so low it was really only suitable for children's tea parties.
One of the famous landmarks in Takayama is Nakabashi Bridge.
I'm not sure of the history of this bridge, but it appears to be a feature of the Takayama Festival, a parade of locals banging about and pushing floats down the street. It might even be the same festival as the one recommended by the lovely aged Japanese gentleman in the local visitor centre.
You see, from what I could gather of his hand gestures, his festival involved half naked men crashing into each other whilst banging giant drums. It seemed important that I hear of his past triumphant success in gaining the envious position of prime drum straddler. Of course I obliged a listening ear. He really was the loveliest chap! He offered me a boiled sweet, which, given it wasn't derived from bean curd, I most gratefully accepted.
When I saw this bright vermillion red bridge set against the pastel pink sakura and 1-degree celsius white sky, I knew I just had to draw it.
If you read my previous blog post 'Artwork feature: When is a Roman soldier not a Roman soldier?' you'll know the colour red was of great importance to the Romans.
Japan too embrace the red. They have a red sun on their national flag, and it is common to see it painted on shrines. It is also the colour some of their faces flush when they've drunk a little too much! Oops!
The work in progress images below show the colour saturation developing. As always, it took several layers to build up to just the right shade of red.
Here is a close up of the pale sky and pink sakura, peeking through the hazy tree in the foreground.

One of the other things you will notice in Japan is the Marie Kondo orderliness of everything. Neat houses, impeccably clean streets, manicured plants. Even in crowded Tokyo, the Japanese respectfully take care of their own mess.
Here is the final piece.
The piece features both a bold statement with a contrasting serene atmosphere. And that seems to be the thing about Japan. It's an amazing place full of beautiful contradiction. I'm reminded of being an out-of-my-depth stranger yet being made to feel so welcome and safe.
Now when I look at this piece, I remember the time I uncomfortably tasted snow while riding a bike, the time I kissed a sumo wrestler in Tokyo, the dizzying amount of times I was made to wear the special "bathroom shoes", and the foolhardy time I drank beer with a massive bowl of ramen.
I recall with fondness the cramped hotel bed we slept in which made Mr Slager's long legs look like they'd been chomped up in a folding deck chair. As we wormed our way down the end of the bed because we couldn't get out the sides, we hoped no earthquake sirens we're imminent.
Oh and I can't forget the half zipped, teeth brushing barman we accidentally surprised when we got to the bar a tad too early.
Needless to say, I enjoyed every moment of this amazing place and would definitely return. I will also highly recommend it to anyone who will listen.
Pick up this piece in my online shop and beat your festive drum to all your envious friends (fully clothed of course).
x Candy